Compact Air Conditioning
What is a Fujitsu AMY 12R/13A air conditioning unit and how does it work?
Ideal for home or office use, Fujitsu's powerful range of window air conditioning units can be situated in place of a window or above a door.
A compact and quiet unit, suitable for rooms of varying sizes, the Fujitsu AMY range produces a wide spread of air thanks in main to its variable impulse air spread which, in conjunction with a fresh air valve, brings in 10% of fresh air from outside.
Features of the Fujitsu AMY 12R/13A units include:
• Self-contained one piece unit
• Vibration-free and effective
• Motorised louvres
• Cooling / heating
• Ultra-quiet
• Washable air filter
• Easy-to-use
• Quick and easy installation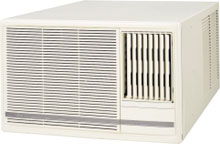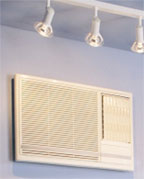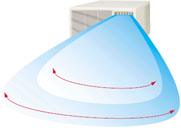 Why Fujitsu Air Conditioners?
Fujitsu have been producing air conditioning units for over 35 years and good reputation in the industry. The products are high quality and very reliable – the prices are affordable too which is an added bonus!
G T Refrigeration is an authorised contractor who can install and maintain Fujitsu air conditioning units. We are experts in this field and are happy to answer any questions that you have.
If you're looking to install Fujitsu Air Conditioning Units in your home or office, call GT Refrigeration now on 01932 564 635.

We had one of these air conditioning systems fitted into our new office and it made a huge difference, we never had air conditioning before so we are really looking forward to the summer to give it a good test.

Rebecca – Kingston

I had one of these fitted into my dinning room at home and it made having dinner parties a pleasure, it's not that nice eating dinner in really hot weather, the air conditioning works like a dream, thanks.

John – Walton-on-Thames